The Swiss Life Group has been offering investment components for occupational pensions (bAV) and solutions via all relevant implementation channels for many decades.
With the Swiss Life Asset Managers occupational pension platform, we offer companies a custom-fit solution comprising the following components:

 bAV capital investment (asset management)
Pension liability management (liability management)

Insurance solution (outsourcing of risks)

In occupational pension practice, it is common for companies to implement an individual mix of the above components.

The Swiss Life Asset Managers occupational pension platform offers companies both predefined and individual solutions. Regardless of the design of the solution, the following principles are the focus of our joint considerations:

Value preservation and controlled value growth

The generation of long-term and consistent returns

A responsible approach to risks and active consideration of ESG criteria

Relief ("de-risking") for the company while at the same time increasing its attractiveness for employees

Involvement of the relevant stakeholders and specialist departments within the company

The Swiss Life Asset Managers baV platform supports companies in analysing, evaluating and implementing the above considerations.

The Swiss Life Asset Managers bAV platform for the corporate pension landscape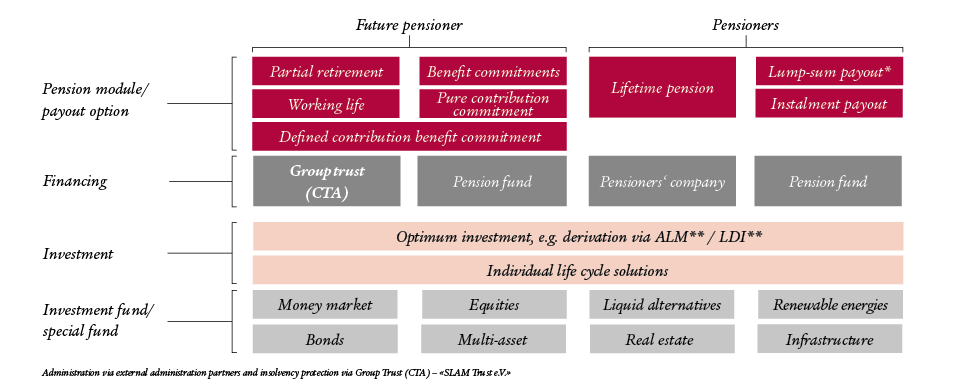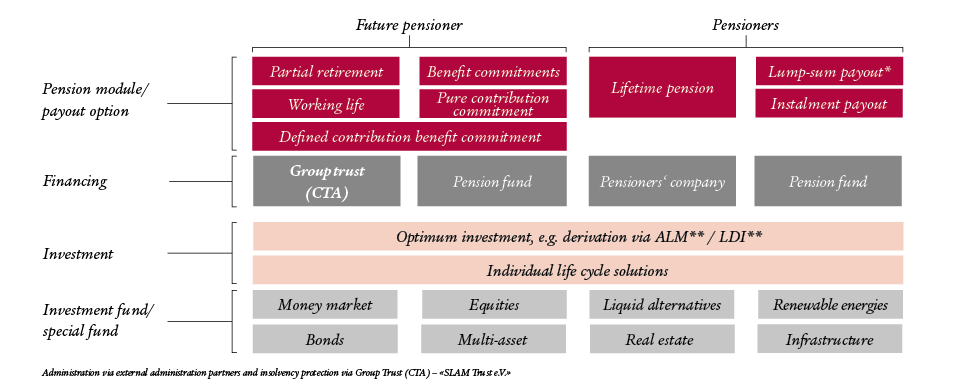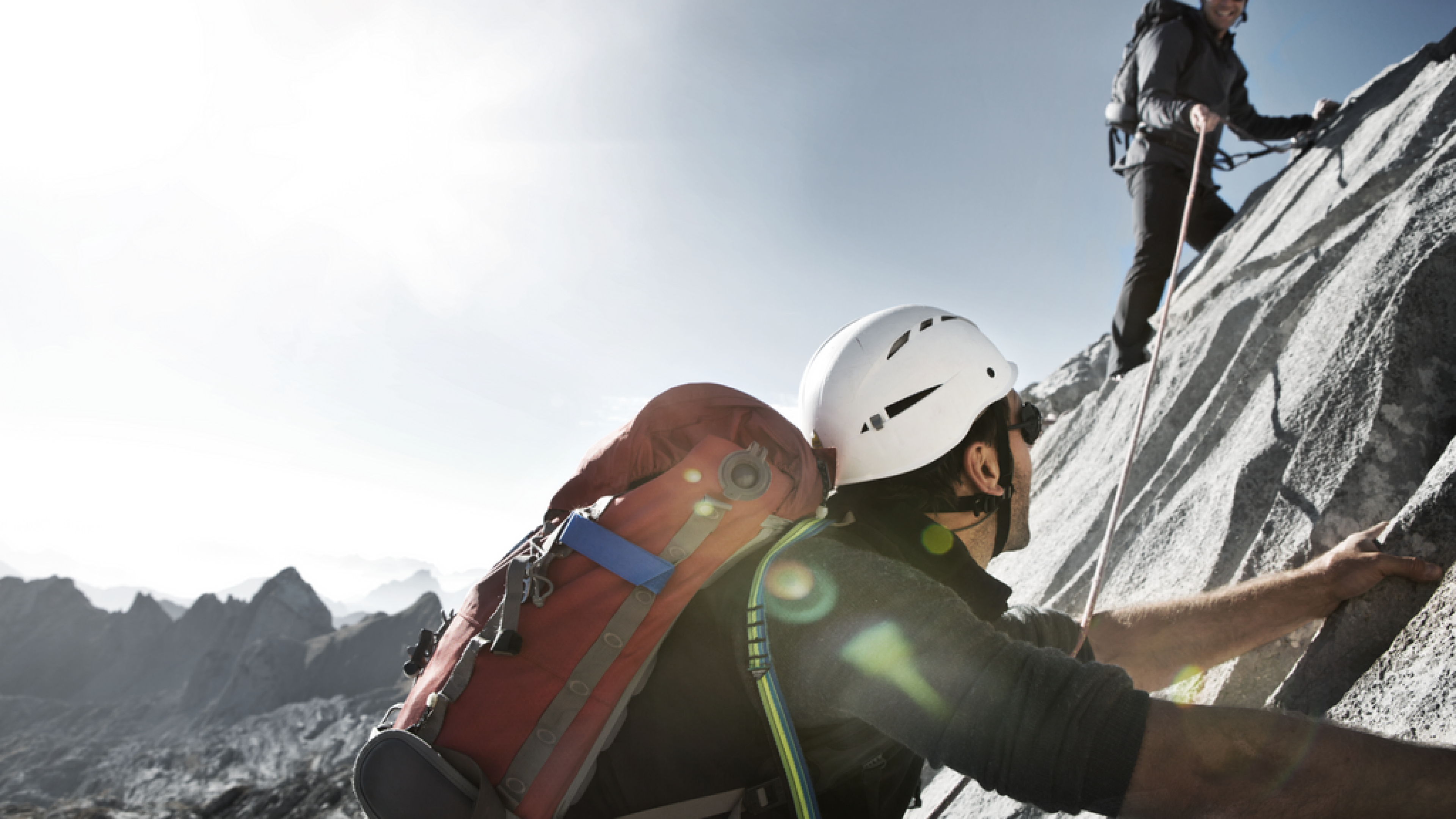 Innovative investment solutions for your supply concepts
Swiss Life Asset Managers offers you modern and innovative investment solutions for your pension concepts. These include lifecycle models, collective models, working time accounts, pension funds and pension companies.

Despite the partial regulatory freedoms, the capital investment must always achieve the investment objectives with an acceptable level of risk. This can be achieved through a suitable mix of asset classes. This is where we can help you. We have already used a variety of asset classes with our clients:

Money market

Bonds

Shares   
Real Estate
Infrastructure

Other real asset classes are possible.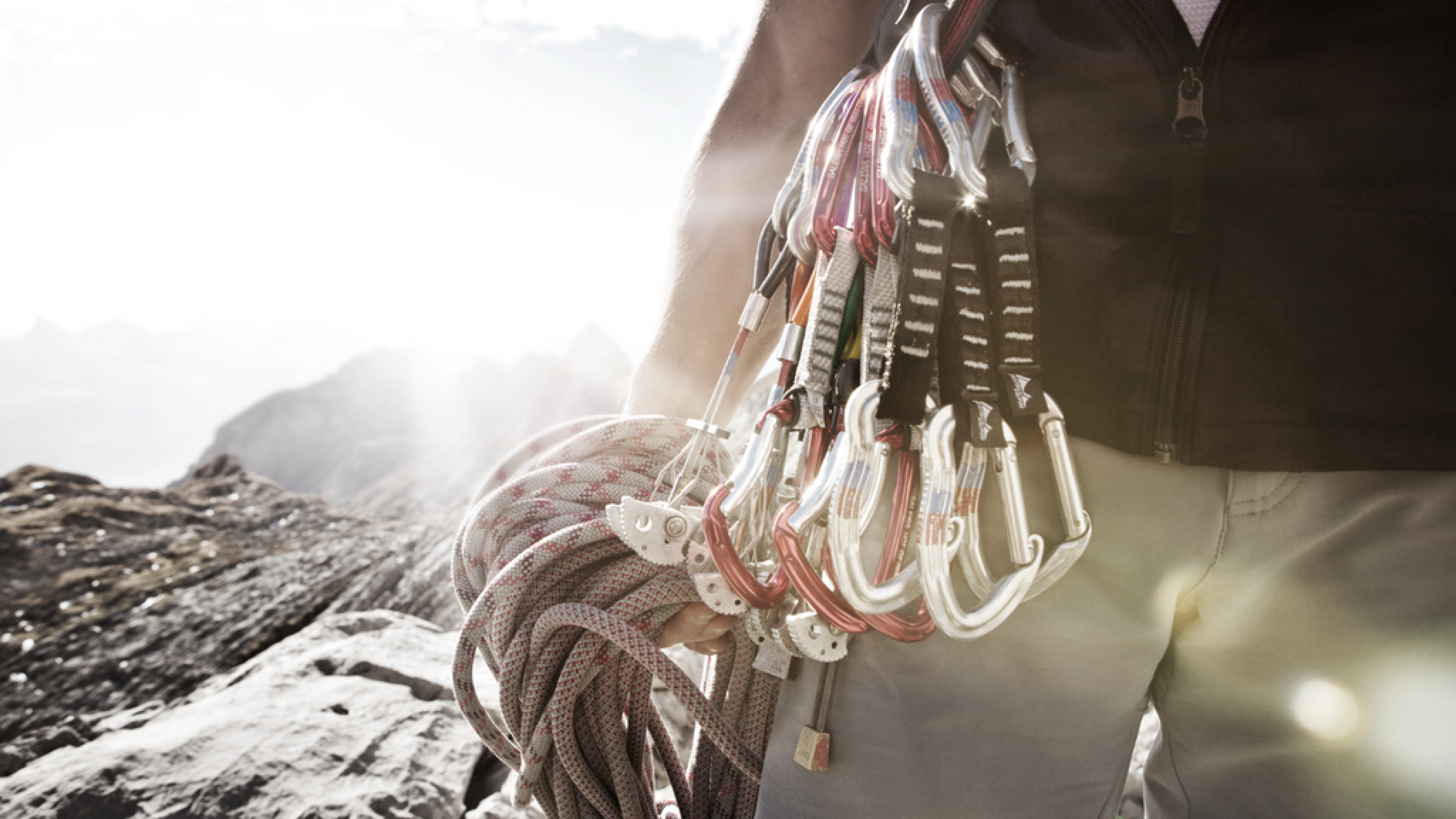 Asset manager and insurance solutions from a single source

With the Swiss Life Asset Managers bAV platform, two de-risking options can be offered from a single source:

De-risking in capital investment: when deriving a suitable capital investment, the focus is on minimising any additional payments for the company.in the foreground.

De-risking through insurance solution: by outsourcing biometric risks, a balance sheet impact can be prevented. We work closely with the experts on the insurance side here and can submit a complete offer.

Individual capital investment and strong right of co-determination

Standard solutions do not fit every company or every pension plan payout option. Therefore, we build individual solutions for life-cycle, working time value accounts as well as for collective models. In workshops, we as asset managers work with you to find the right investment. From our point of view, suitable means that on the one hand a certain target return should be achieved, but at the same time a certain risk must not be exceeded. In this context, it is important for you and thus also for us as asset managers to take into account the planned incoming and outgoing payments.

Professional derivation of the capital investment

The derivation usually takes place via an ALM study by our colleagues from the "Financial Engineering" division. The Financial Engineering team consists of quantitative analysts and is primarily responsible for conducting ALM studies and portfolio optimisations as well as for developing quantitative investment strategies.

The goal is to show the opportunities and risks regarding the choice of asset allocation and risks of the plan design by means of a realistic projection of assets and liabilities. In addition, proposed solutions for risk reduction are discussed and recommendations for asset investment are derived from them. We are happy to support you in the conversion from HGB to IFRS.

In the ALM study, we combine our many years of experience in asset management with a high level of expertise in the area of occupational pension schemes. We are happy to discuss the implementation of the occupational pension investment with you. Here we show you the advantages and disadvantages of active and passive instruments in a transparent and comprehensible manner. We are also happy to discuss the use of real estate and infrastructure investments as a stabiliser of pension assets. Our competences include:

Portfolio optimisation

Market and scenario analyses

Manager selection

Implementation of sustainability criteria

Quantitative and data-based way of working

Strategic and tactical asset allocation (SAA & TAA)

Derivation of the Strategic Asset Allocations

Development of tactical asset allocation models

Investment Research
Research in cooperation with the portfolio management teams and the economic research team

Development of quantitative investment strategies

Jointly developed models are made available to PM teams via proprietary tools.

ALM-studies
Many years of experience and expertise in conducting ALM studies 
Classical and capital market-based method with dynamic projections

In-house yield forecasts

Recommendation of an optimised investment strategy with the aim of ensuring coverage of the pension liabilities in the medium to long term

Our risk-conscious investment philosophy

Our investment philosophy is based on many years of experience in risk-conscious asset management. We focus on attractive, stable returns and a long-term investment horizon. We are convinced that active asset management creates added value for our clients and systematically exploit investment opportunities that arise from market inefficiencies and price distortions. Broad diversification is central to us in order to minimise specific risks and to take into account the asymmetry between risk and return of bond investments. We implement investment ideas promptly so that alpha can actually be achieved. We place great emphasis on strict risk management, starting from portfolio management, and on clear responsibilities for each individual step of the investment process.

Would you like to learn more about our capital investment solutions? Get in touch with us!