Swiss Life Asset Management implements sustainable real estate projects for investors with a long-term horizon in good and very good locations.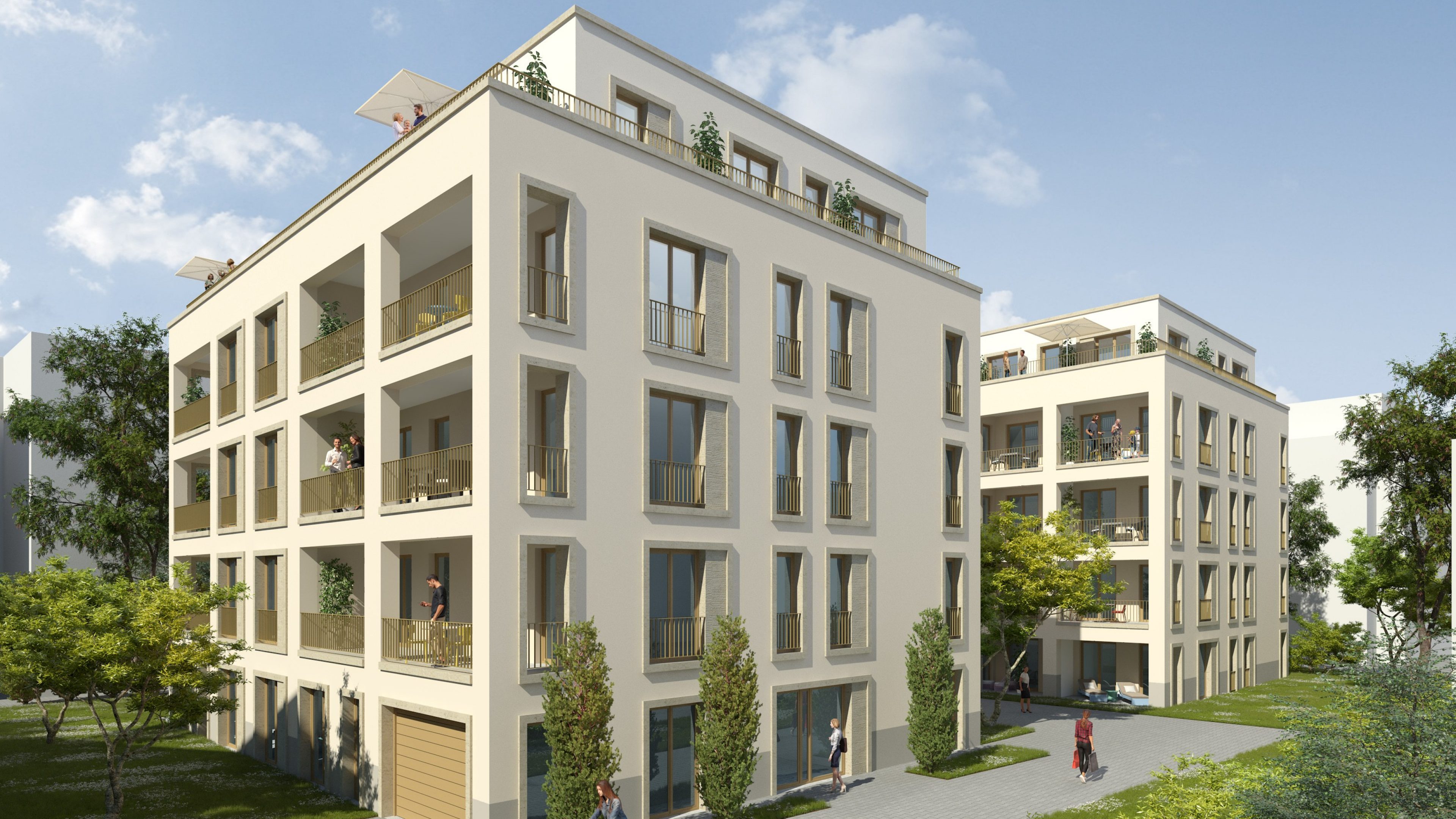 HÖFLICH, Frankfurt
29 flats and 2 commercial units on a plot of 2,073 square metres
Very high living quality and exclusive equipment standard
In a courtyard in Frankfurt's best city centre location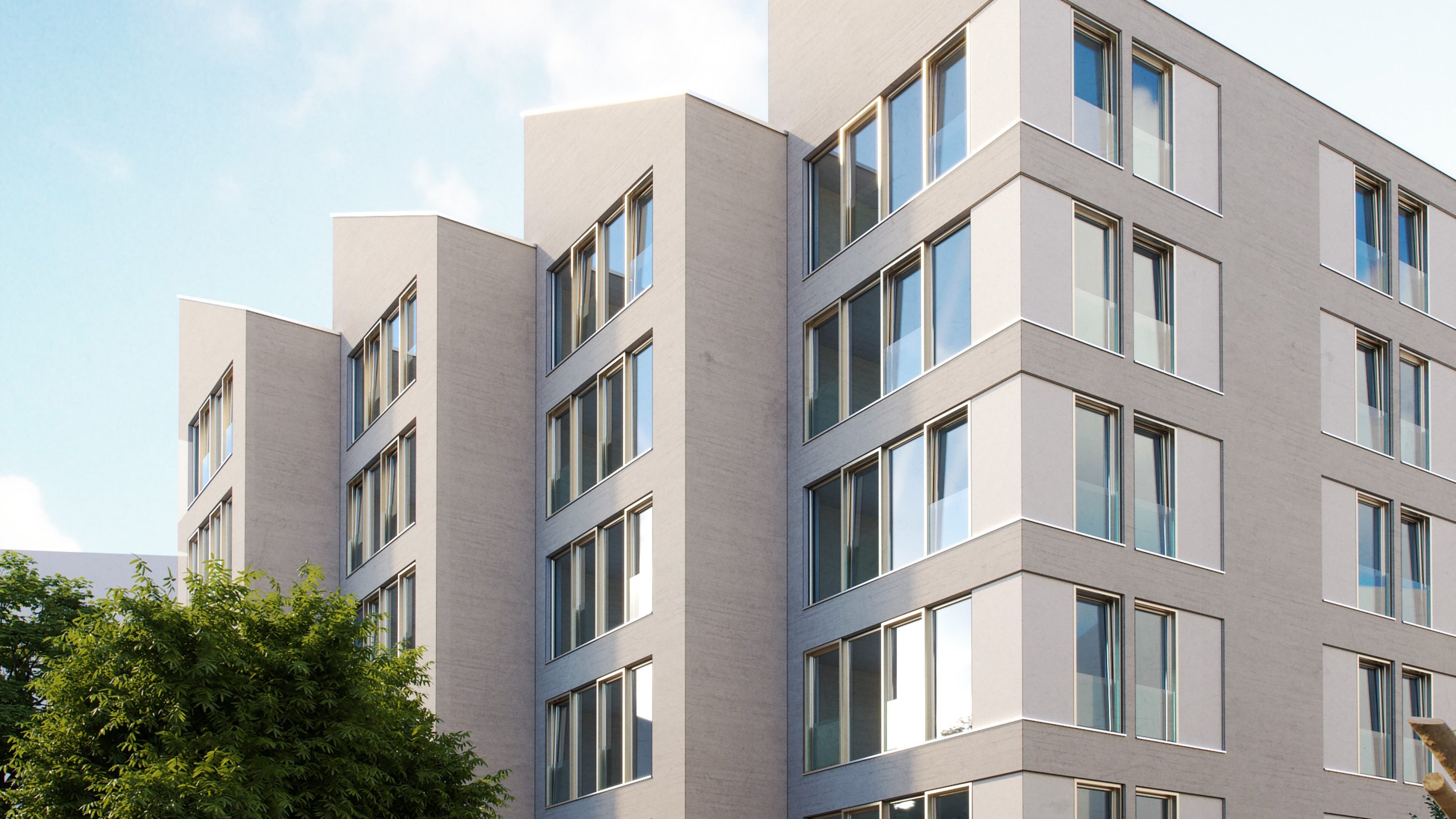 Am Hauptbahnhof / Moselstraße, Frankfurt
Service development for the Swiss Life German CRE Office and Retail S.C.S. fund.
Value creation through the deconstruction of a multi-storey car park and a new rental apartment building
65 residential units and 63 underground parking spaces on a site of 3,441 square metres

Vierfalt, Cologne
Mixed-use neighbourhood with approx. 500 flats, 30% of which are publicly funded, as well as a daycare centre and a commercial component
Central location in the lively Ehrenfeld district, with public paths and green spaces
Forward-looking energy and mobility concept
Zweiklang, Bad Tölz
Two apartment buildings with 25 flats and a shared underground car park in the Tölz spa district.
Planned in sustainable timber hybrid construction; highest demands on ecology, high quality standards and a healthy living climate
Diverse floor plans, great spatial experiences, modern ambience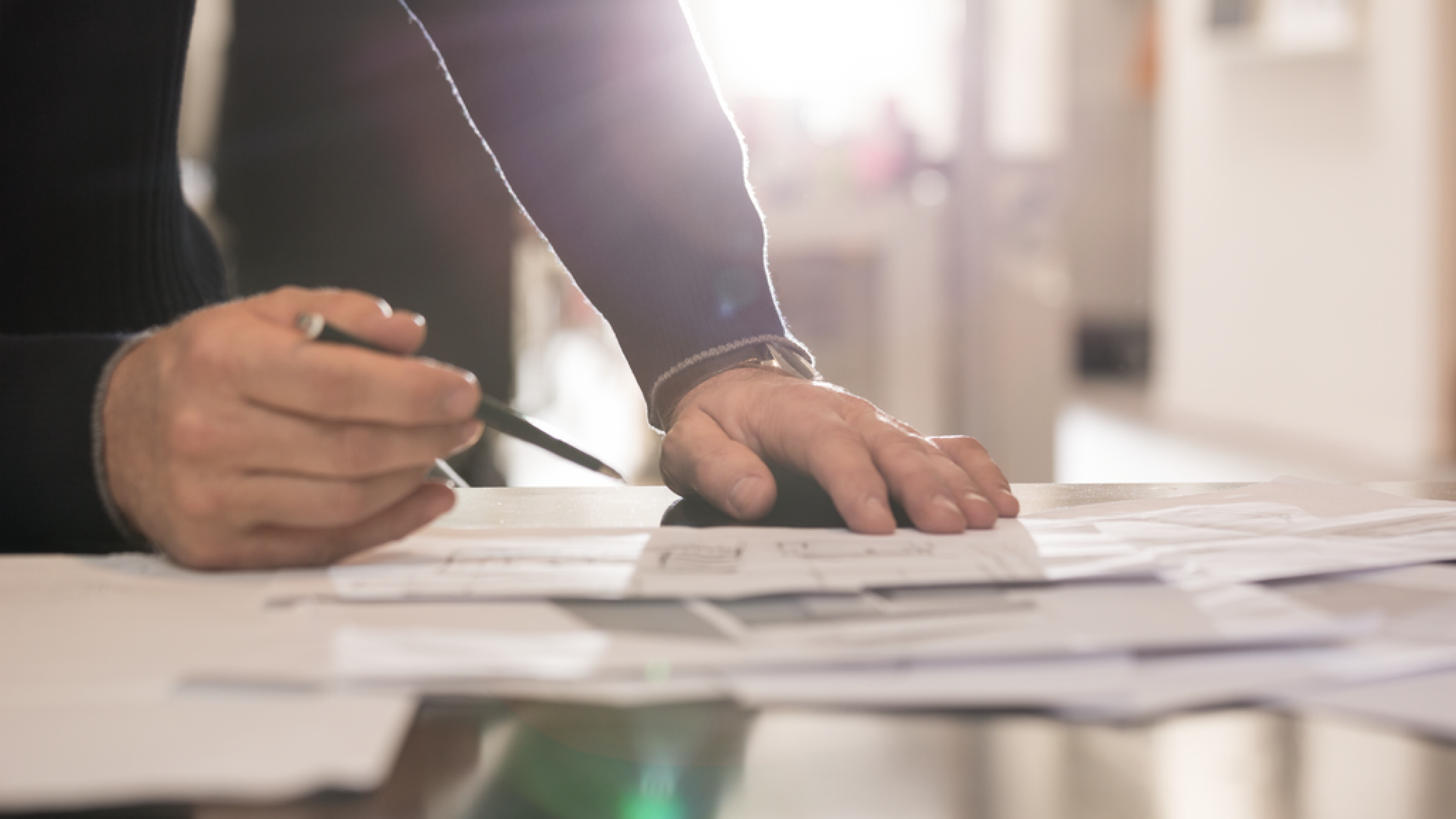 Cubio, Munich-Aubing
Three timber houses with 39 flats, built in climate-friendly timber hybrid construction method
Healthy, sustainable and contemporary living
High-quality fittings, state-of-the-art technology and successful design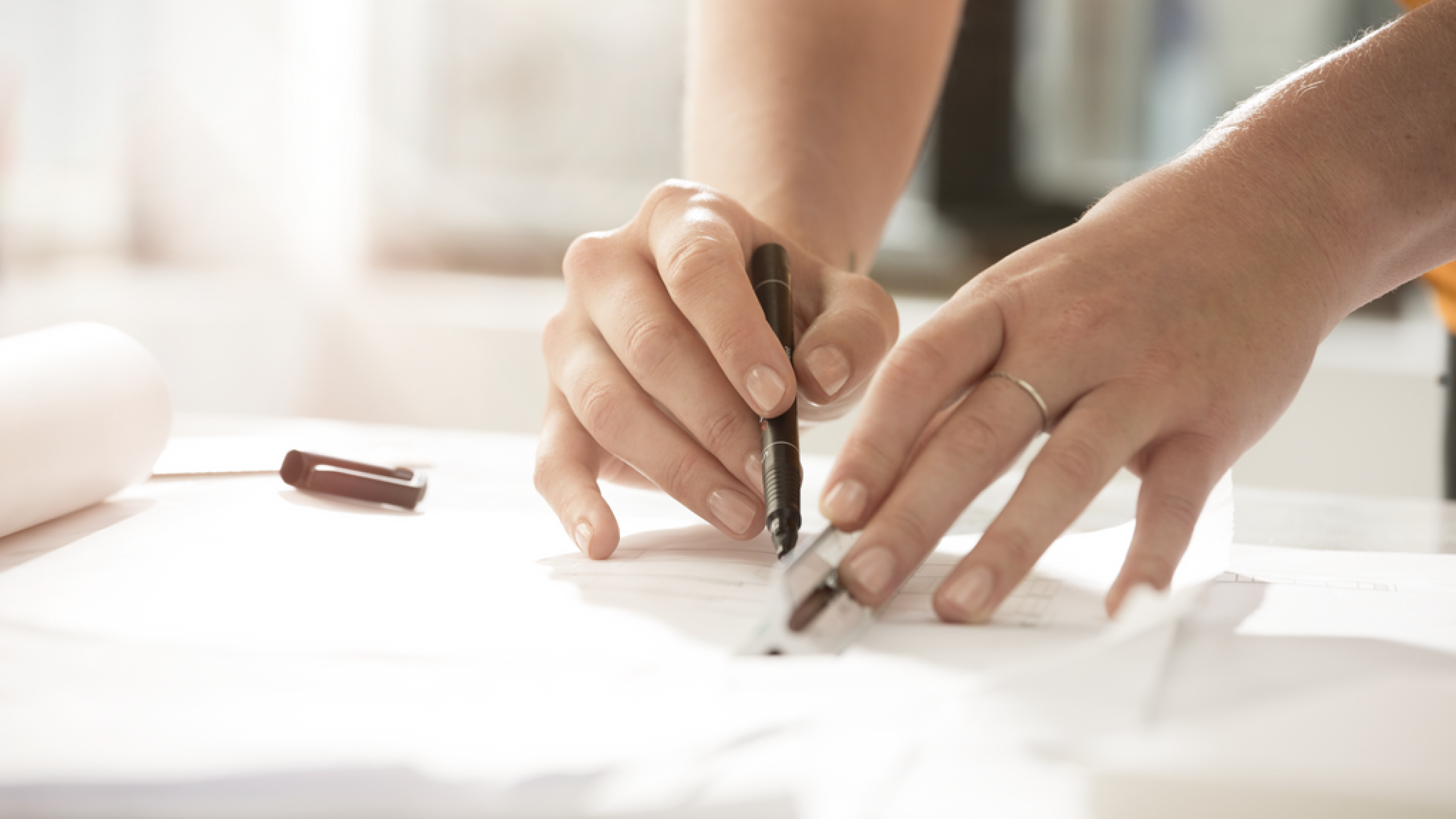 Kaiser-Karl-Ring, Bonn
Development of a residential and commercial project on around 6,900 square metres of land
Neighbourhood character through a diverse mix of uses
Embedded in an upmarket inner-city residential area in Bonn's Nordstadt district

515, Cologne
23 flats and five townhouses offer a broad mix of
Broad mix of residential units with 2 to 5 rooms, including 3 maisonettes
High-quality project in a prime location with timeless modern architecture
Attractive location in Cologne-Marienburg, close to facilities for daily needs and the city forest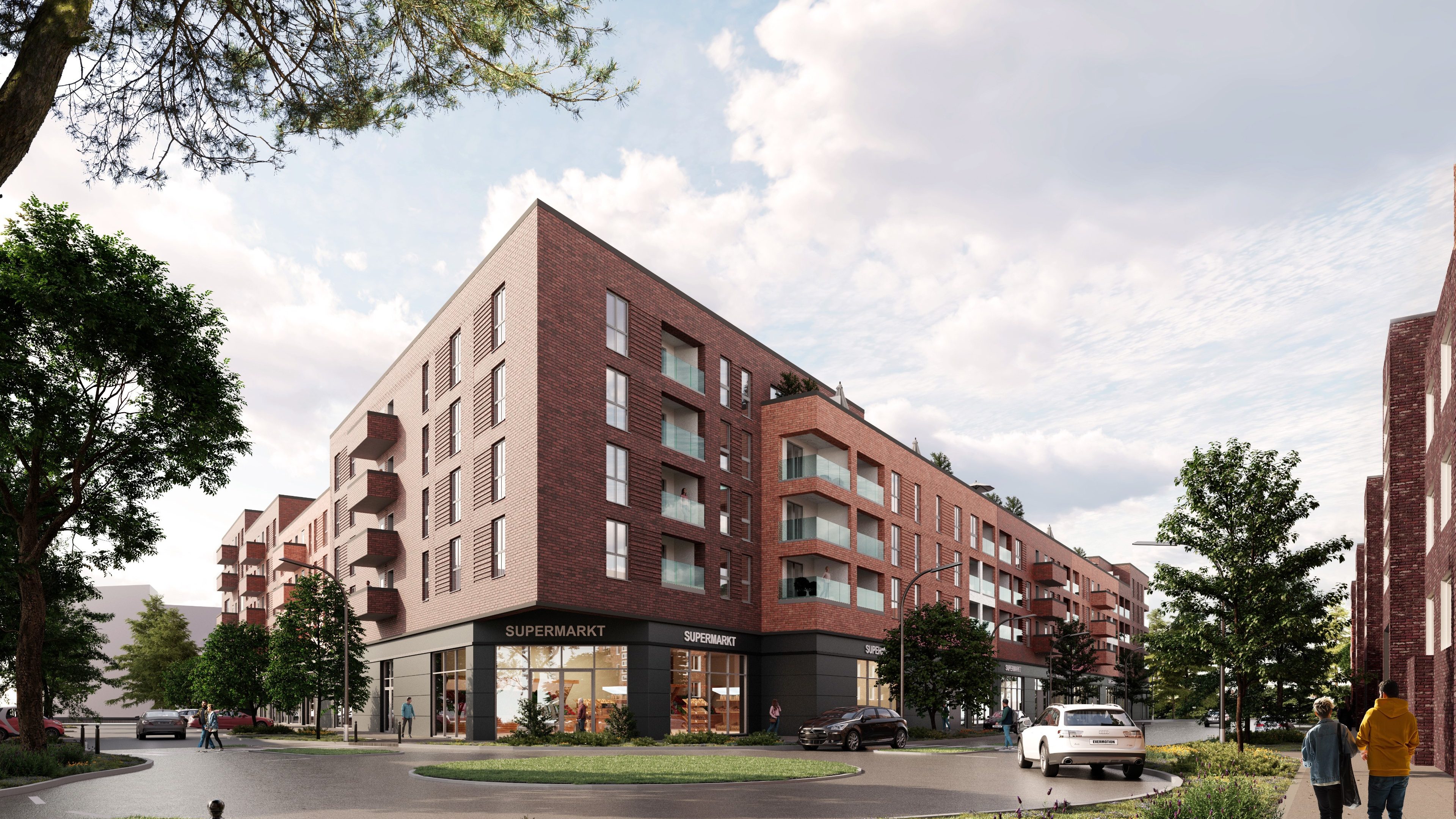 Quartiersentwicklung Weidenbaumsweg, Hamburg-Bergedorf
Mixed-use neighbourhood with approx. 700 flats and partly socially subsidised housing.
Integration of a local shopping centre with supermarket and drugstore
Good infrastructural development, central location with water access and short distances to the city centre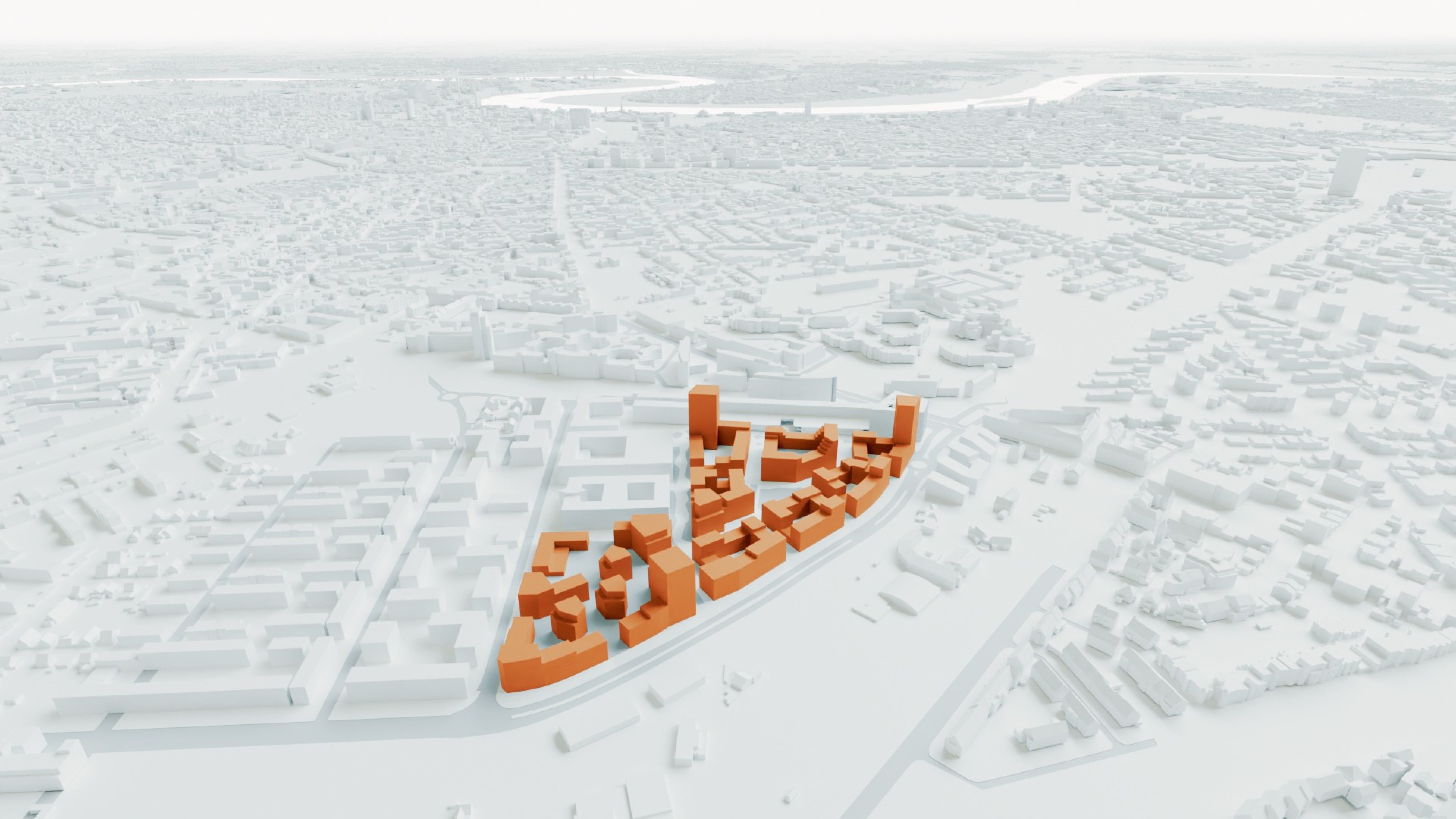 D.STRICT, Düsseldorf

Mixed-use neighbourhood
Combination of residential, office and commercial projects on an area of approx. 7.6 ha
Integration into the city district
Focus on ESG factors
Gute Stube, Hamburg-Altona
High-quality 47 flats and 4 commercial spaces on a plot of approx. 5,500 square metres
Urban architectural language in combination with ESG factors such as photovoltaics and the establishment of bee colonies on the roof
Best location in Hamburg-Altona and perfect integration into the surrounding area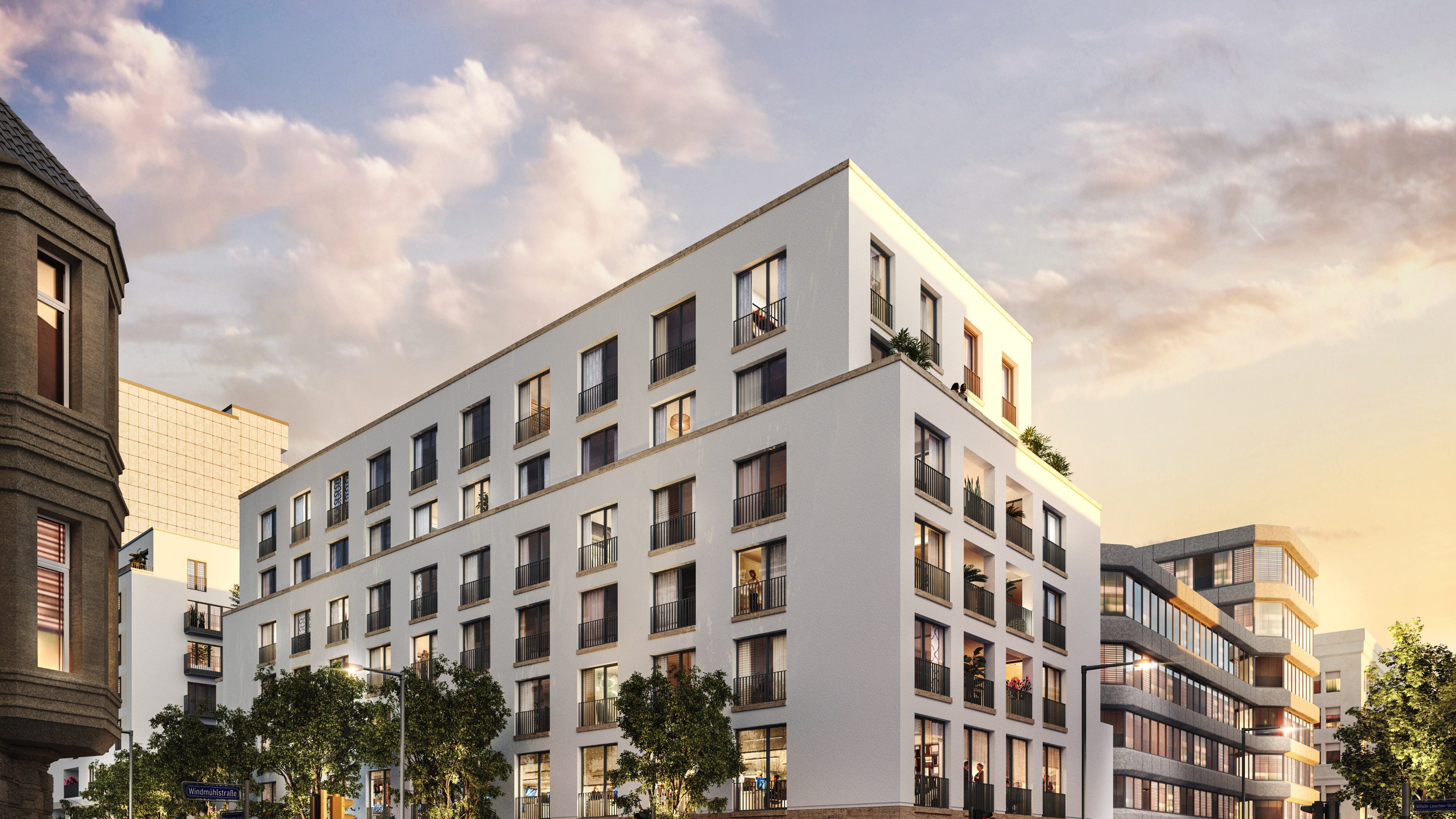 the heart, Frankfurt
28 flats and up to 8 commercial spaces on a plot of approx. 4,000 square metres
Urban architectural language and roof gardens
Inner-city location between Guteleutviertel and Bahnhofsviertel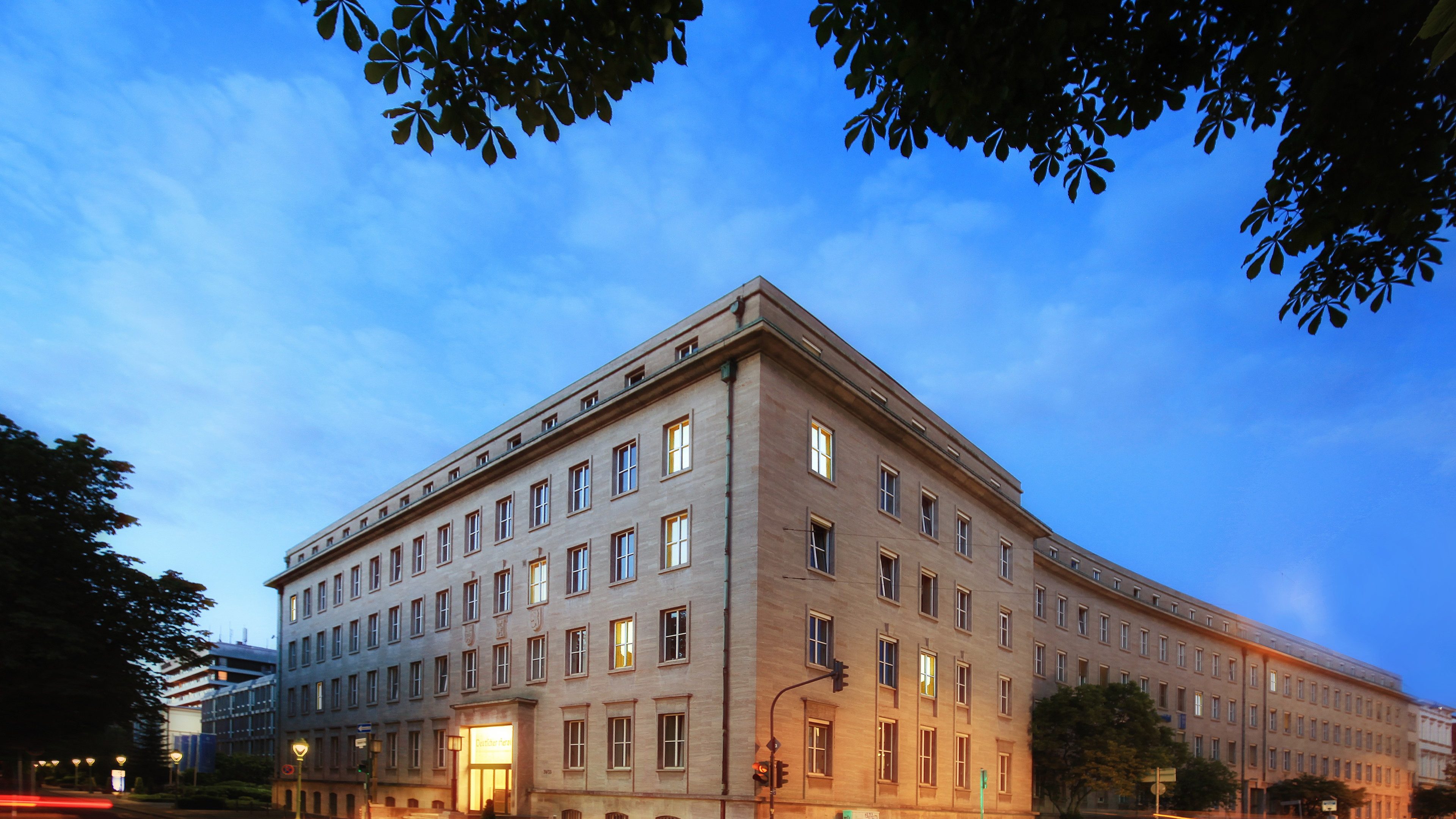 P`Allee, Bonn
Prime location on Poppelsdorfer Allee: listed building, stylishly renovated
Central underground car park and high-quality outdoor areas
Total lettable area around 7,000 m²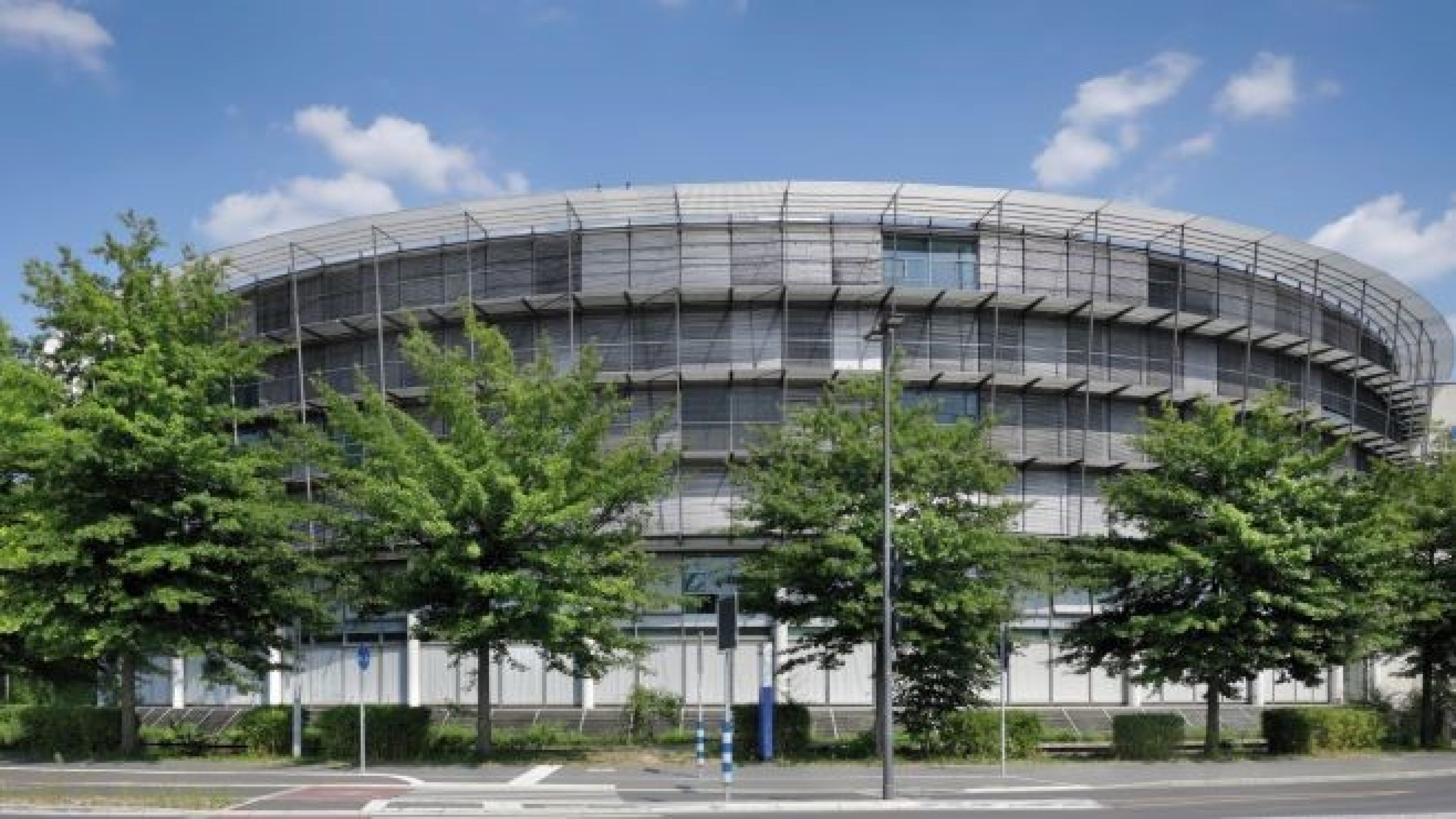 Rabinstraße, Bonn
22,000 m² in central city location 
Flexible, modern office space
Excellent transport links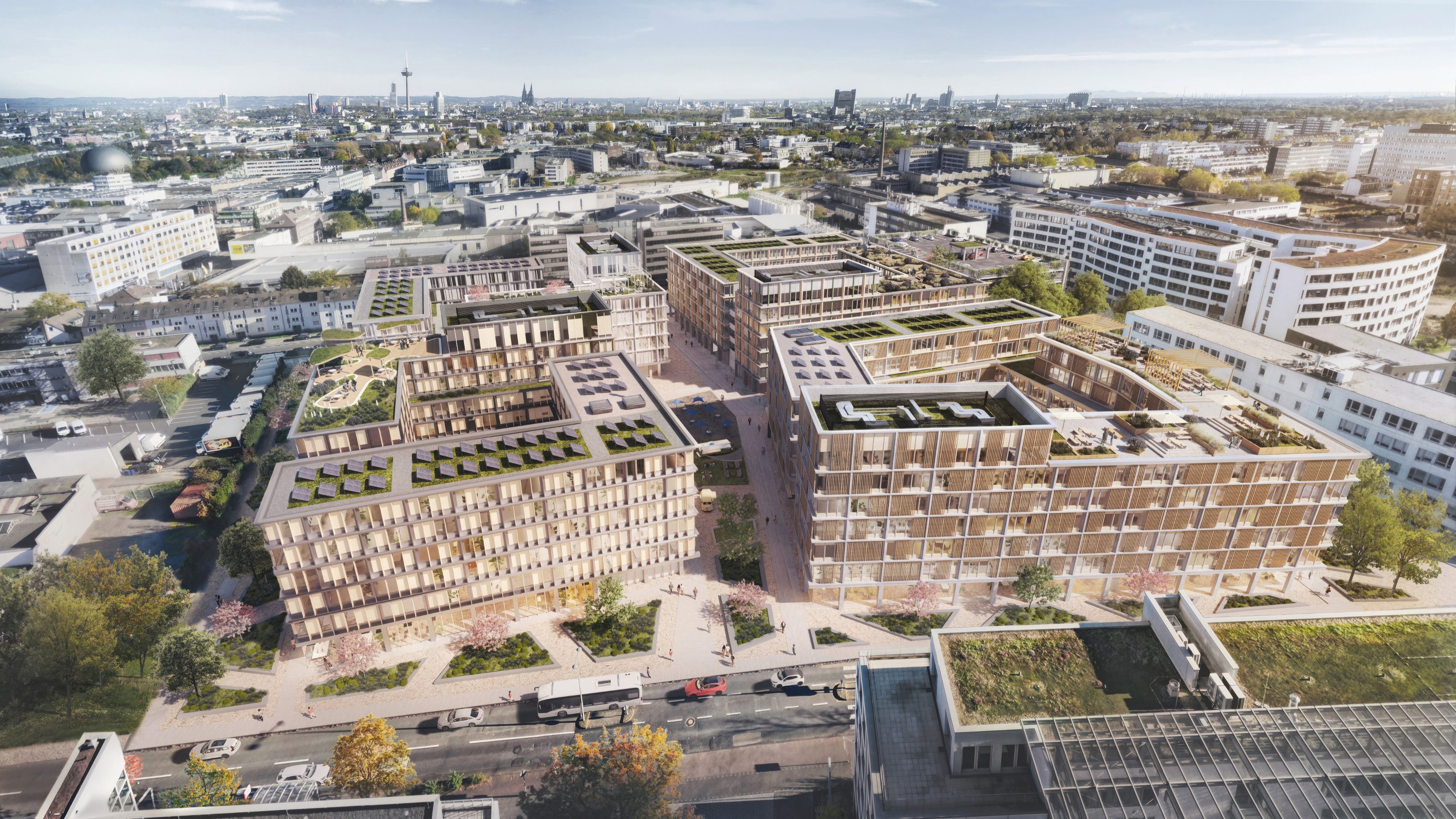 Cologne West, Cologne
Development of an existing commercial area into a modern office district
Partly modernisation of existing buildings, partly new buildings
Property area around 28,000 square metres
SYN, Garching
Construction of a new office building on the site of Swiss Life Deutschland GmbH in the university, research and business location of Garching
 Up to six storeys, gross floor area above ground of approximately 10,000 square metres
Flexible use of space with a high standard of equipment, timber hybrid construction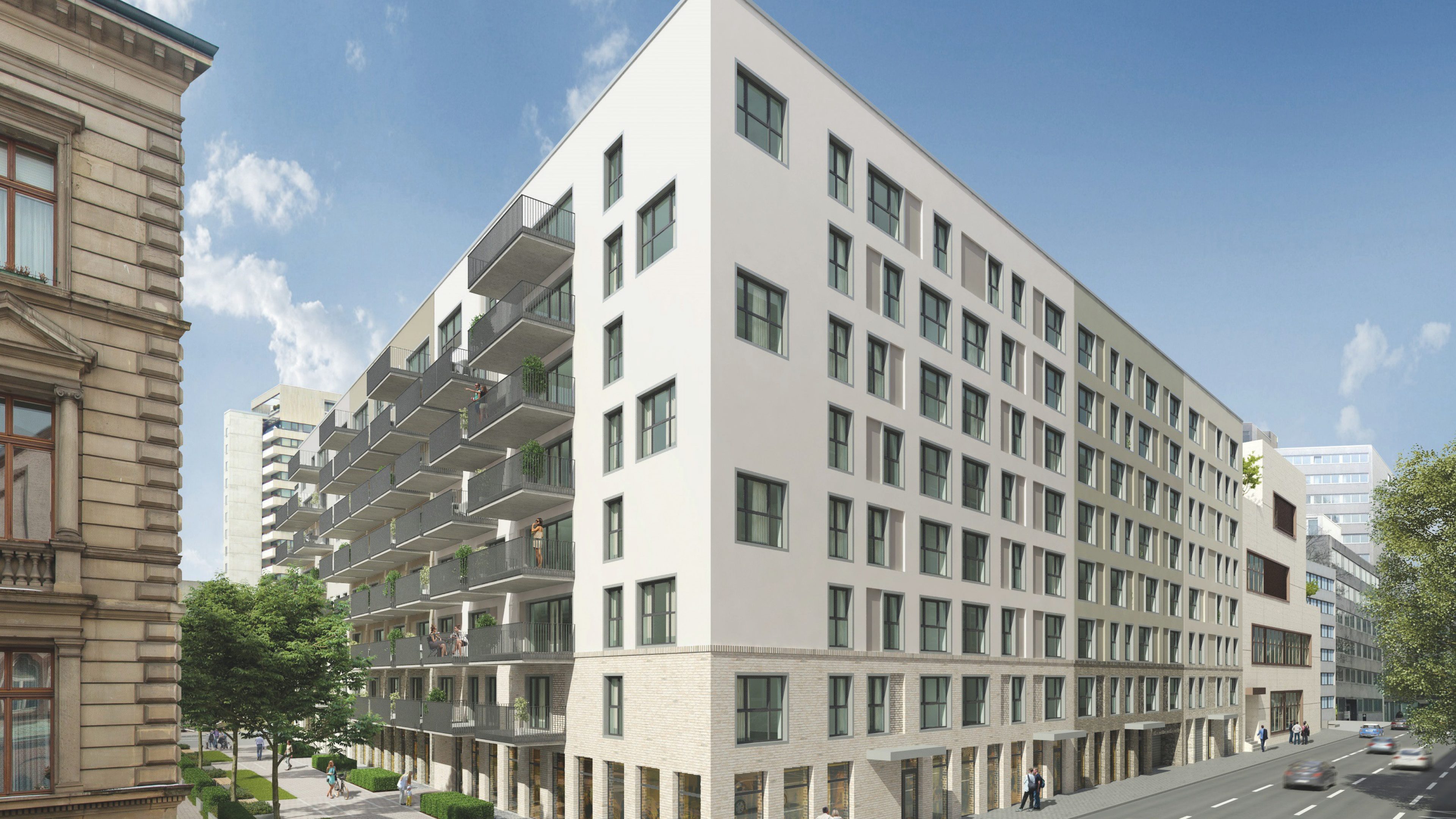 Take a look at our completed projects here.