Swiss Life enables people to lead a financially self-determined life, so that they can look to the future with confidence. Swiss Life Asset Managers pursues the same goal: we provide financial solutions and services to help our clients achieve their long-term investment objectives.
With almost 690 employees at eight locations, Swiss Life Asset Managers in Germany has a broad service portfolio comprising real estate development, funds, asset management, corporate real estate and pension solutions. Swiss Life Asset Managers is one of the leading institutional real estate asset managers in Europe, with locations in Switzerland, France, Germany, Luxembourg and the UK. We work for both Swiss Life Group companies and third-party clients. Our Europe-wide network of experts is well versed in national, regional and local markets.


1 INREV Fondsmanager-Umfrage 2020 (verwaltete Vermögen per 31.12.2019)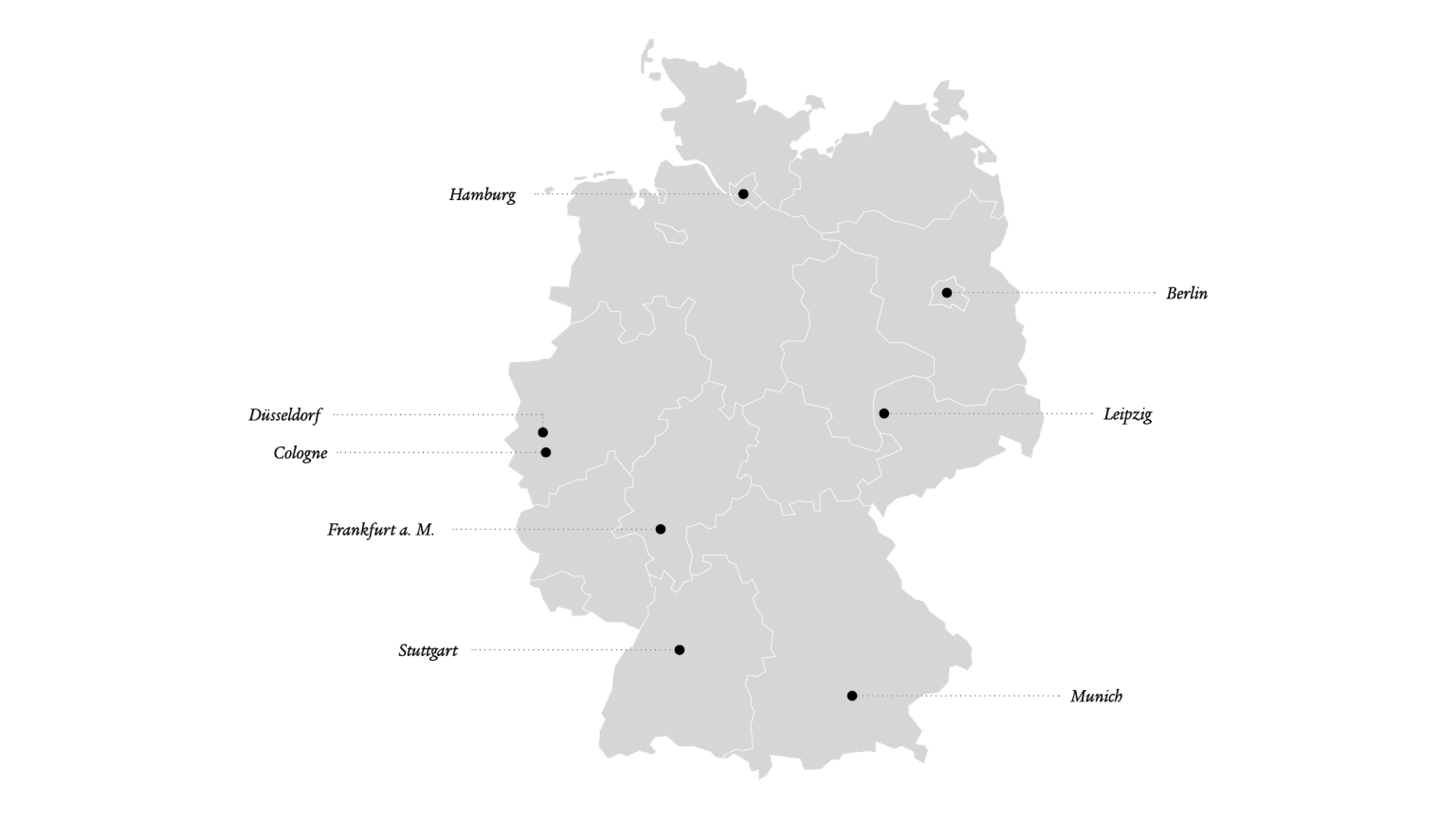 200
completed housing units in 2021

250 Mio.
euros marketing volume in 2021 in the project development

11,5 bn.
euros of real estate assets under management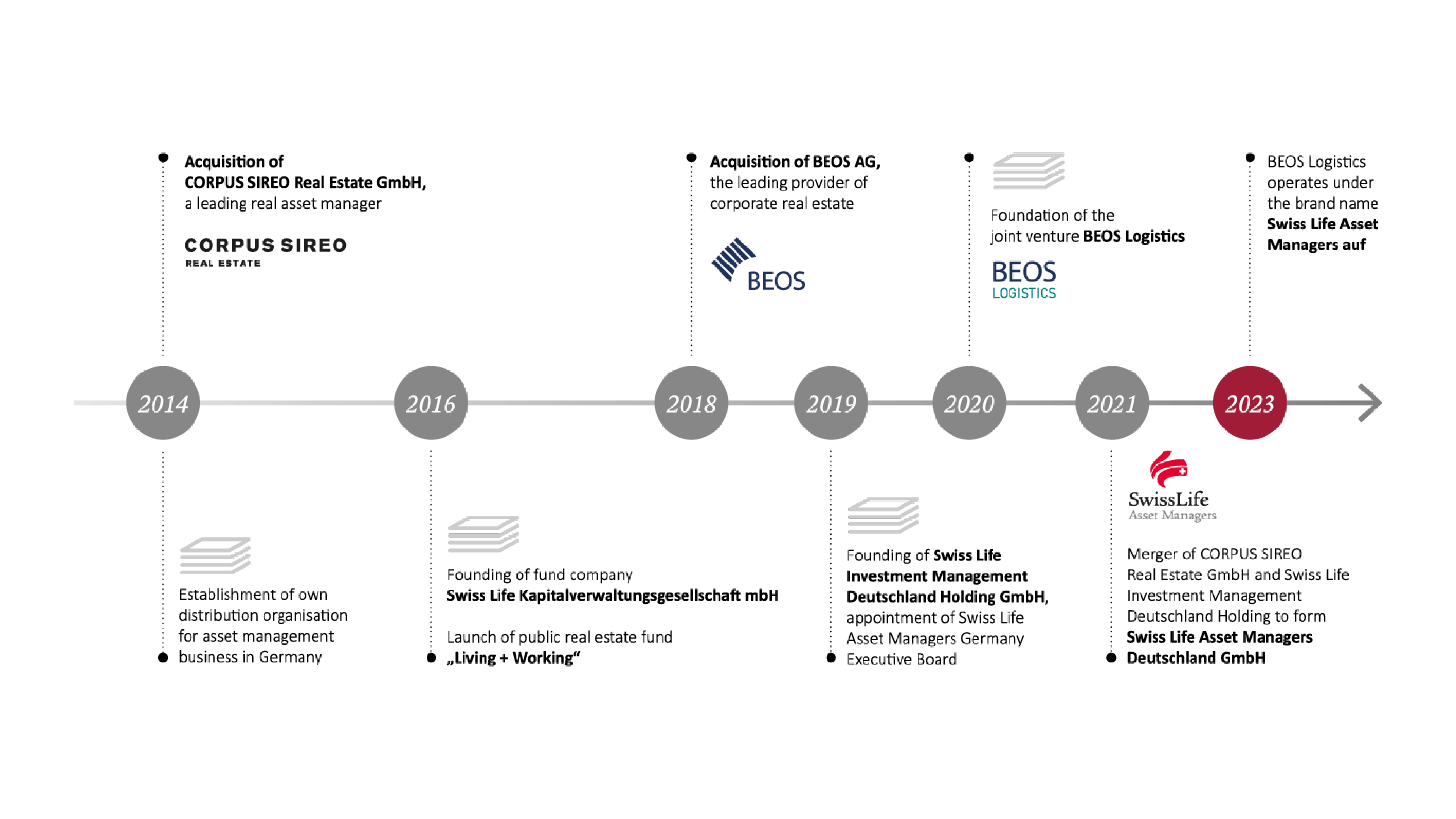 We have been managing the assets of the Swiss Life Group's insurance companies for over 160 years. This origin has shaped our investment philosophy to this day. The majority of our investments are in fixed-income and real estate.
With our subsidiary BEOS AG, we develop tailor-made solutions for the space requirements of companies and exploit the potential of this asset class for investors via special funds.

In addition to selected commercial projects in Germany, we have realised XXXX residential units in the past XX years with a marketing volume of over EUR XXX million. We handle all phases of project development, from project planning to construction and sale to private or institutional investors. Our portfolio ranges from condominiums for private buyers to entire construction phases for global investors, and through to innovative office buildings and the development of hotel locations.

We develop and set up investment vehicles to meet the needs of domestic and foreign investors. Swiss Life Kapitalverwaltungsgesellschaft mbH (Swiss Life KVG) assumes active and performance-oriented management in Germany and Luxembourg in accordance with investment objectives and in close cooperation with our clients. Swiss Life KVG is part of Swiss Life Asset Managers Germany and thus also belongs to the Swiss Life Group. Other areas of activity of Swiss Life KVG include the establishment of open-ended real estate funds for private and institutional investors.

On behalf of our clients, we take on asset management tasks throughout the entire life cycle of a property. From technical asset management and development to portfolio optimisation and letting, we ensure optimal management. We are equally at home in the office, retail, healthcare, logistics, light industrial and residential asset classes.

Pension liabilities can pose major accounting and administrative challenges for companies. We offer tailor-made products for the outsourcing of occupational pensions to experienced players.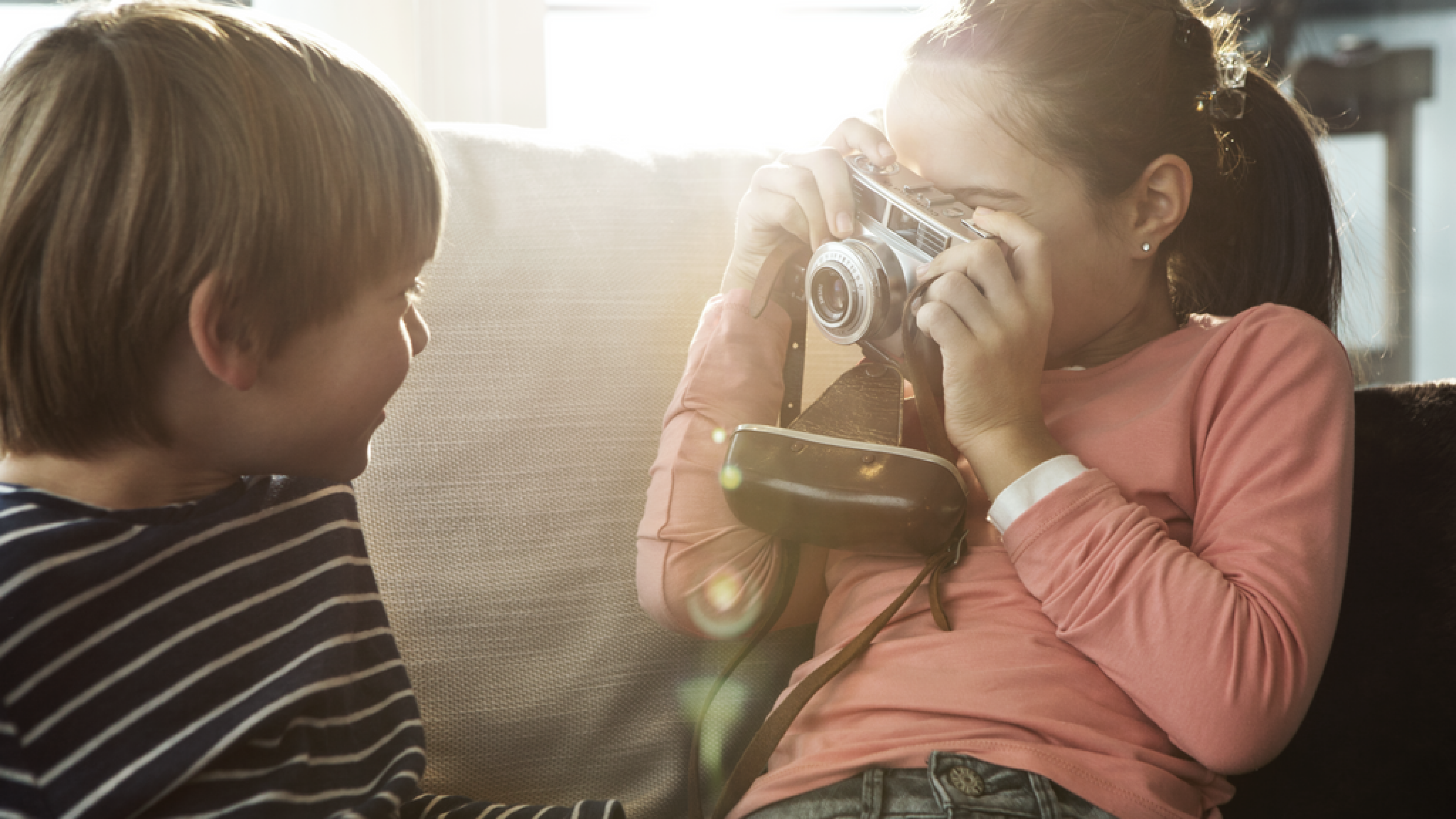 Our values
Our thinking is shaped by our insurance background – securing our assets over the long term through sustainable value enhancement is in our DNA. With decades of experience in risk management, we offer our clients a comprehensive portfolio of solutions and products for stable and attractive returns. But it's not just about earnings: when making long-term investment decisions, issues such as environmental impacts, social consequences and corporate governance are now also taken into consideration. We incorporate these so-called ESG (environmental, social and governance) themes into all our investment recommendations. We have also signed the Principles for Responsible Investment (PRI) of the United Nations.